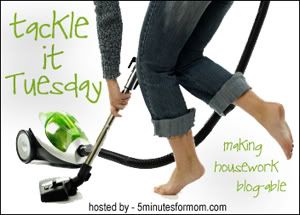 I should be absolutely embarrassed. I am posting what needs to be done on this tackle it Tuesday. I guess this is my way of keeping myself accountable, plus my sink will be so happy when I am done.
Get your sunglasses out cause it sure is clean. The angels are singing because I got my sink done. I even added flowers to my picture. That is because my hubby who bought the flowers earlier in the week replaced them so my autumn vase would have new ones..so I took what was still good and made a little arrangement for the sink.
My new flowers are called candy corn daisies....I LOVE THEM and I love the person who gave them to me.